How to Download Pinterest Videos or Image with Free Downloader?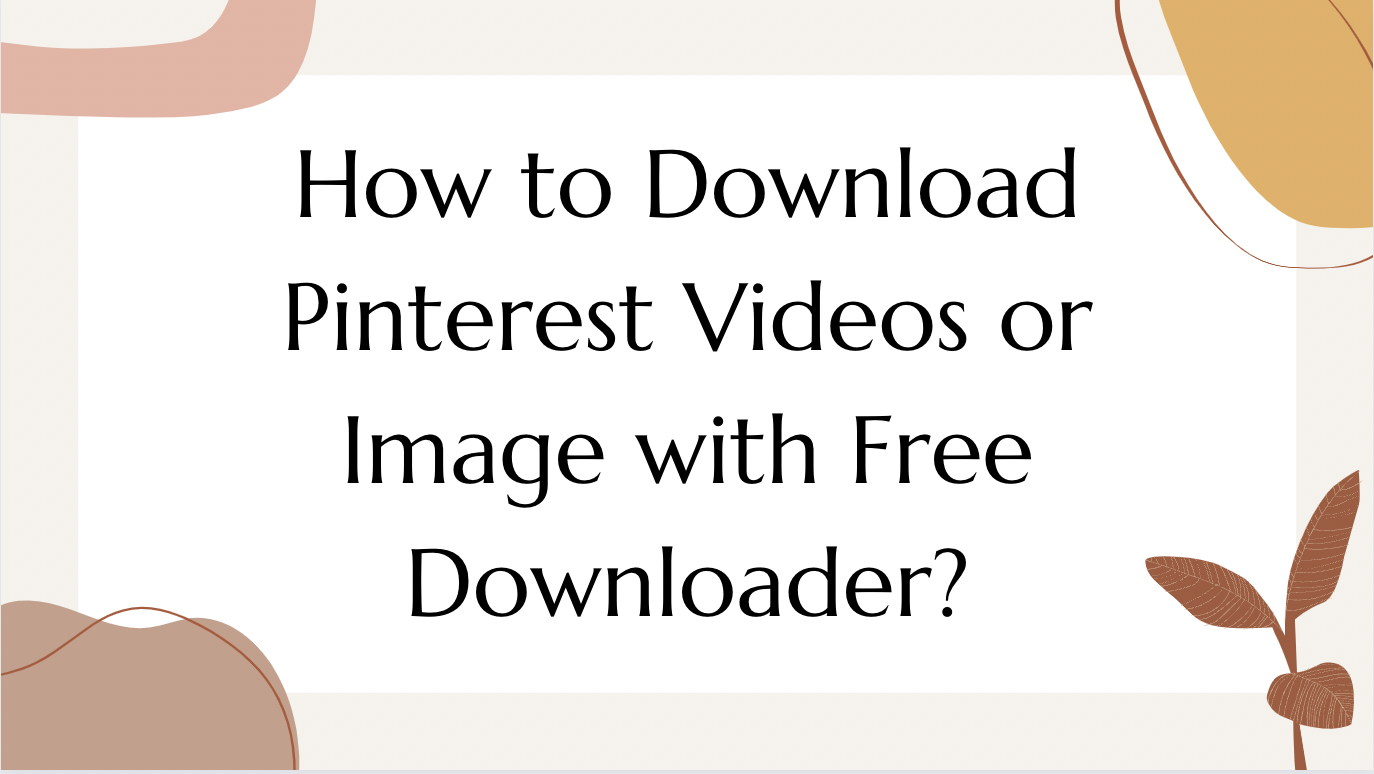 Pinterest is a social media platform for images and videos. Users get views by posting beautiful pictures and videos, and gain useful tips and knowledge on cooking, fashion, beauty and more by watching other people's pictures and videos. These images and videos are called Pins on Pinterest, and people can search for Pins, save their favorite Pins, and click on Pins to learn more.
How to create your Pin?
Pinterest users fall into two categories: general users and business users. Due to Pinterest's growing influence on growing their business, more and more businesses are applying for Pinterest business accounts to increase traffic to their websites.
Therefore, different types of users create Pins the same way. If you want to create your own Pins on Pinterest, follow these steps:
1. Open your Pinterest account;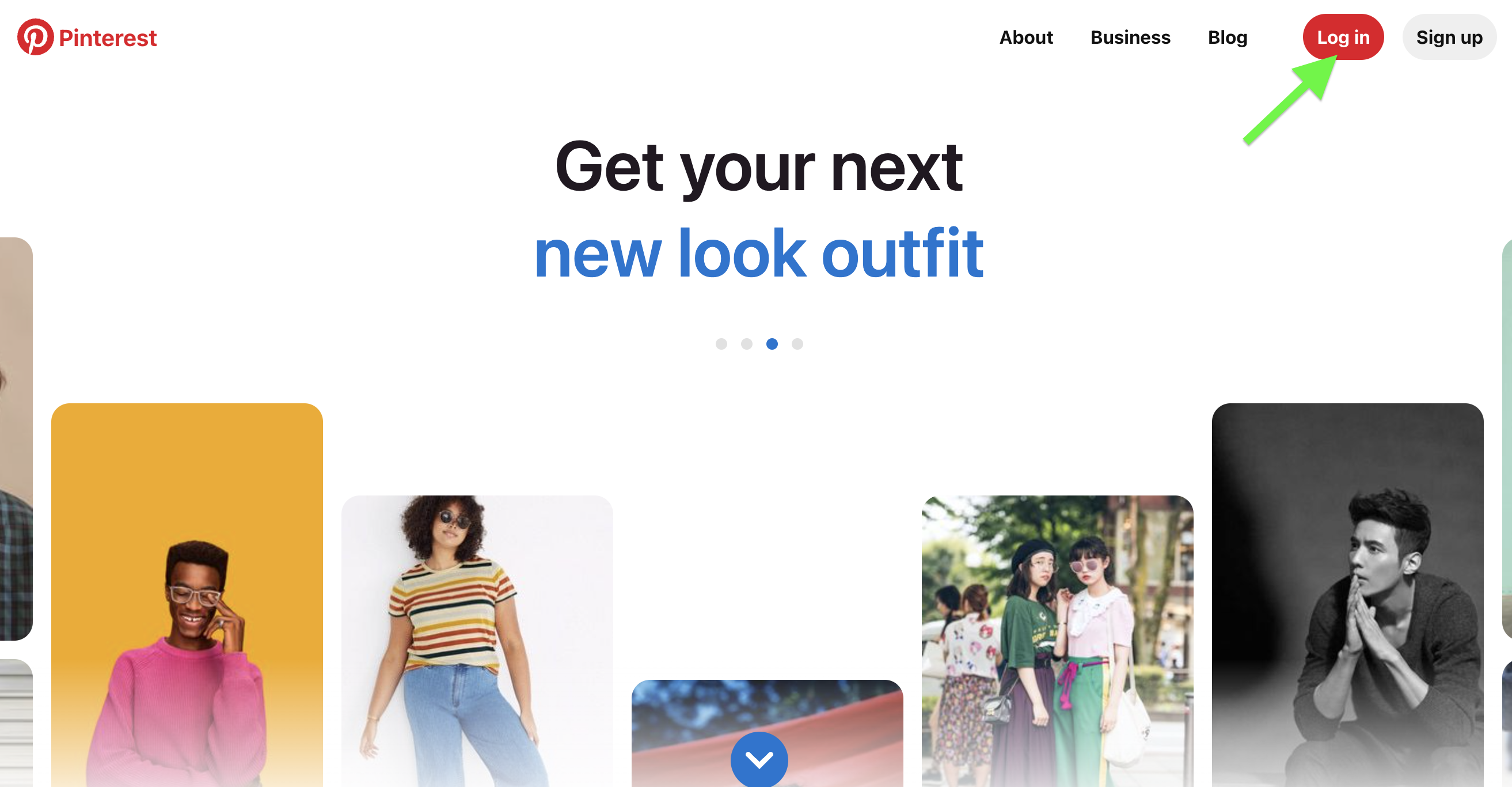 2. Click the "+" icon at the bottom-right of your screen;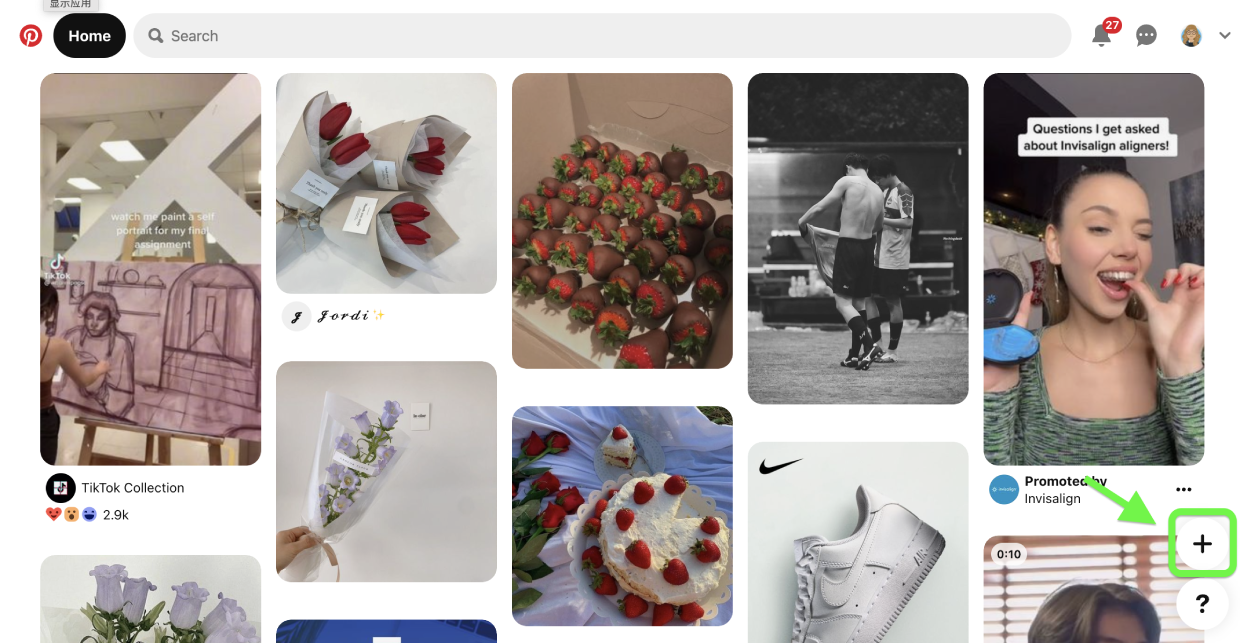 3. Click Create a Pin;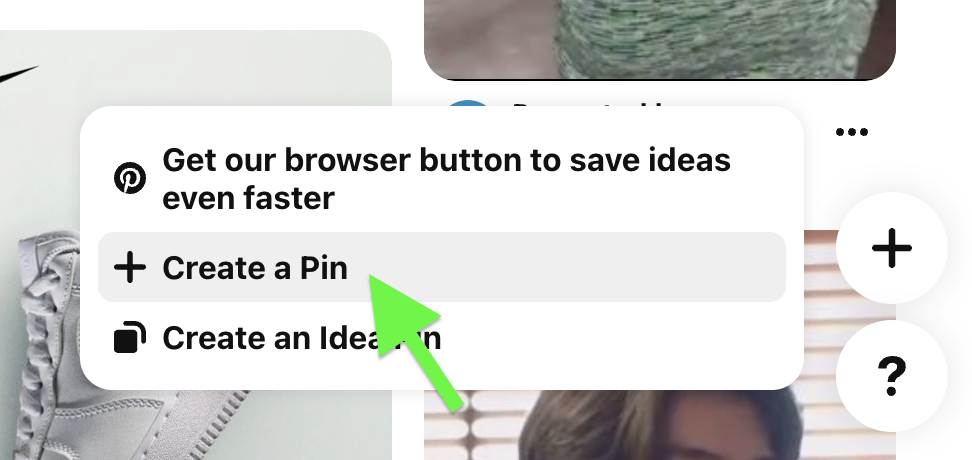 4. Drag and drop or click the directional arrow up circle icon to upload your image;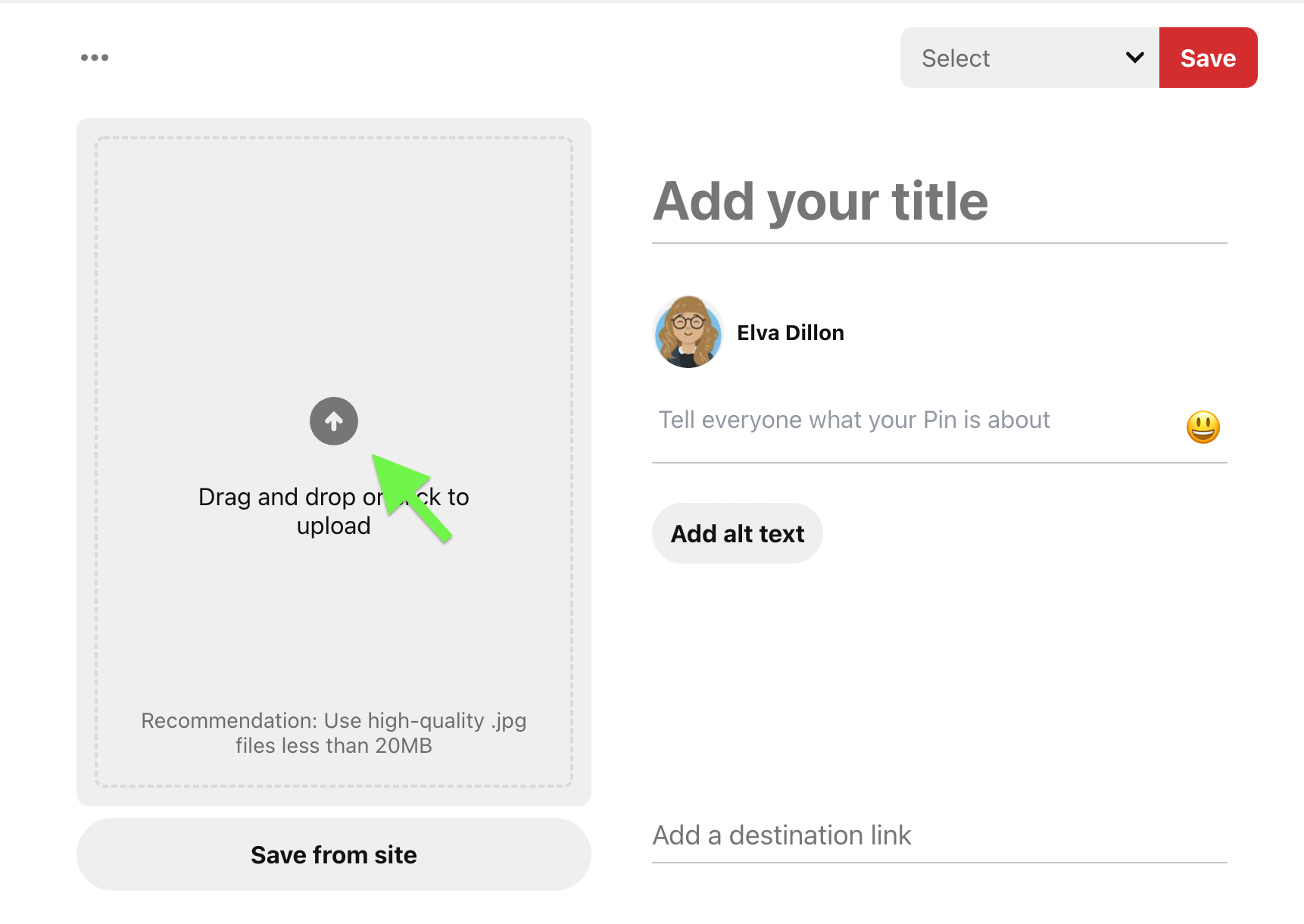 5. Add a title, a description, and the destination link;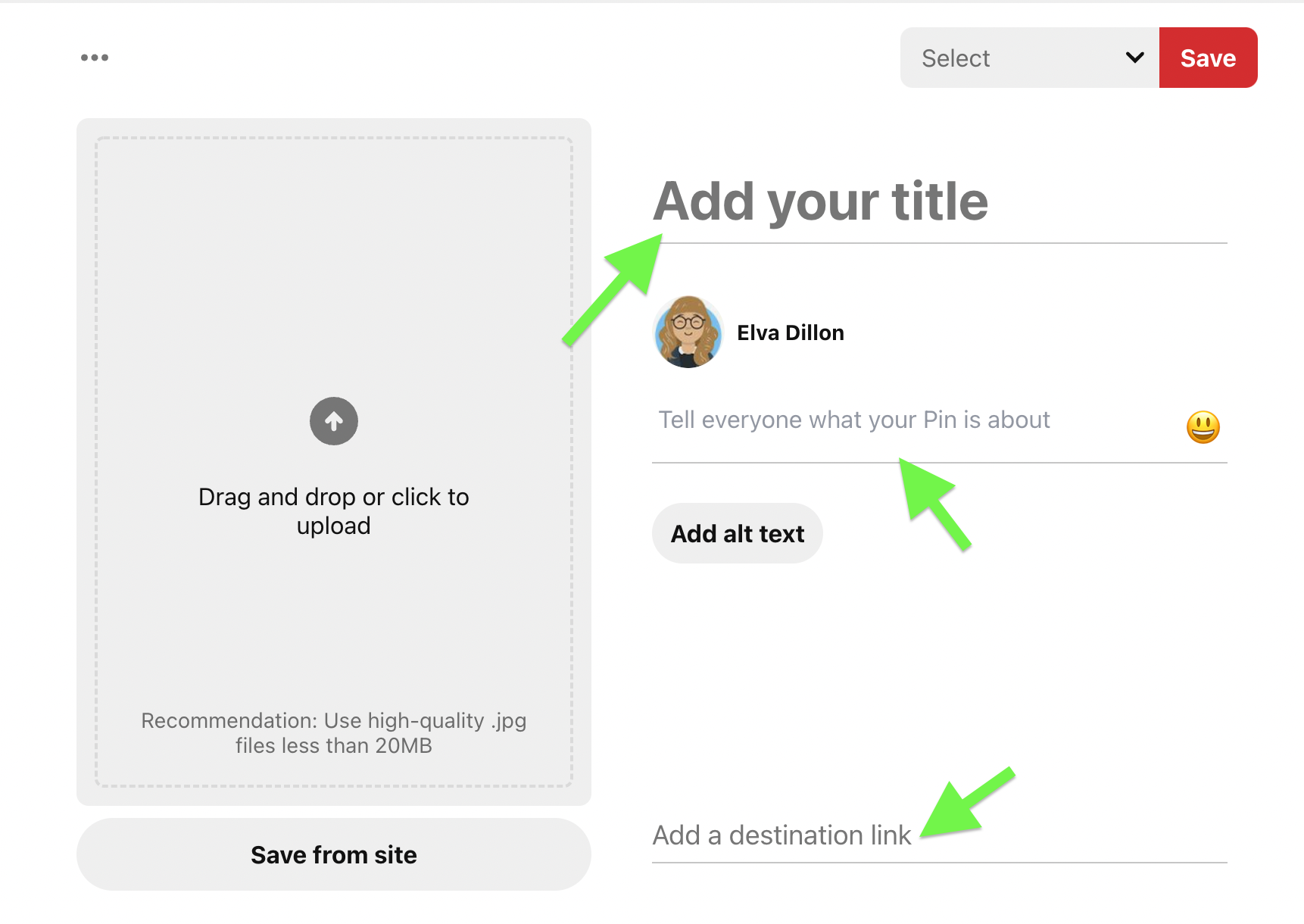 6. Click the drop-down menu on the top-right and select a board you wish to save to, or click Create board to create a new board;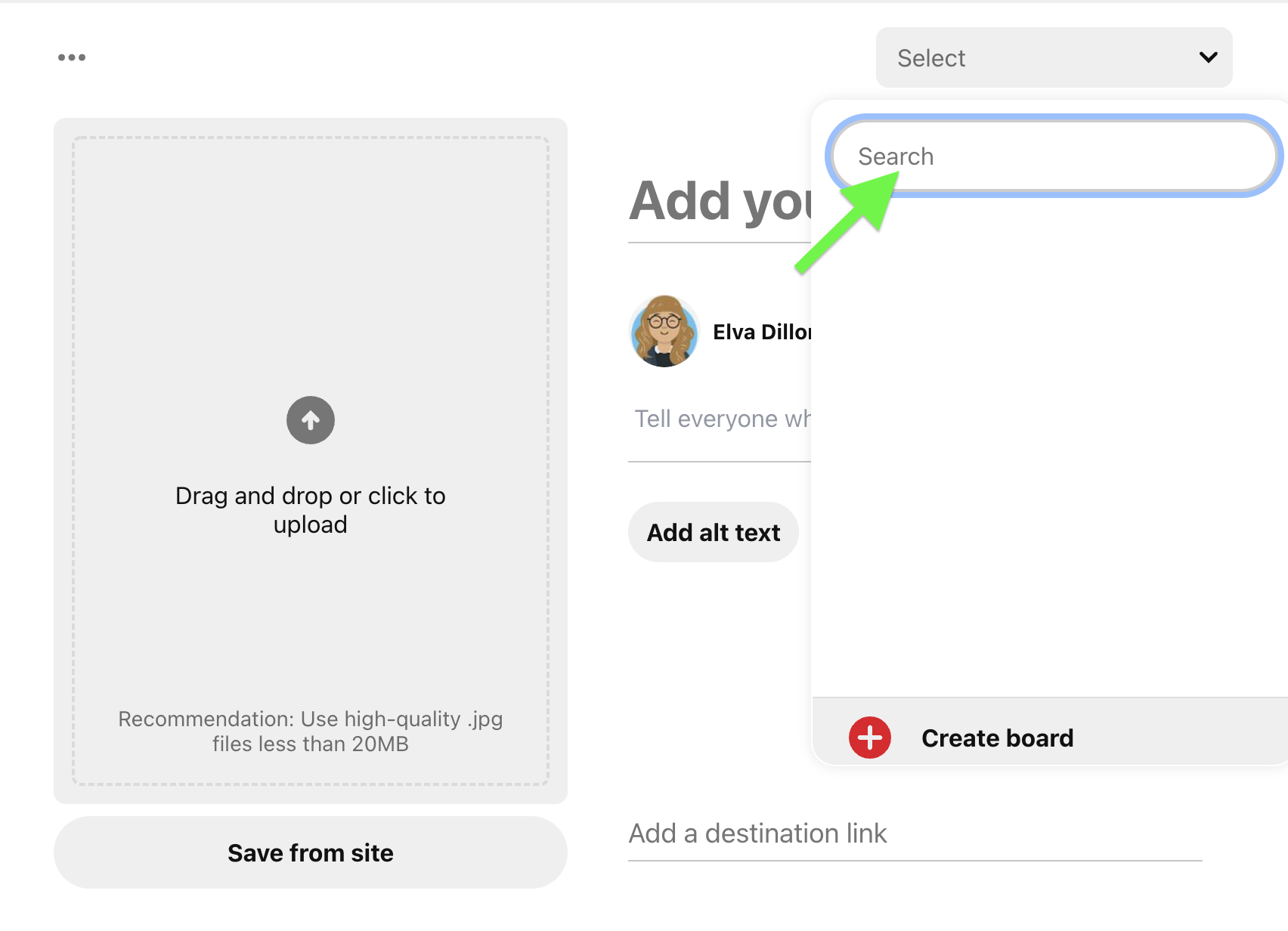 7. Click Save.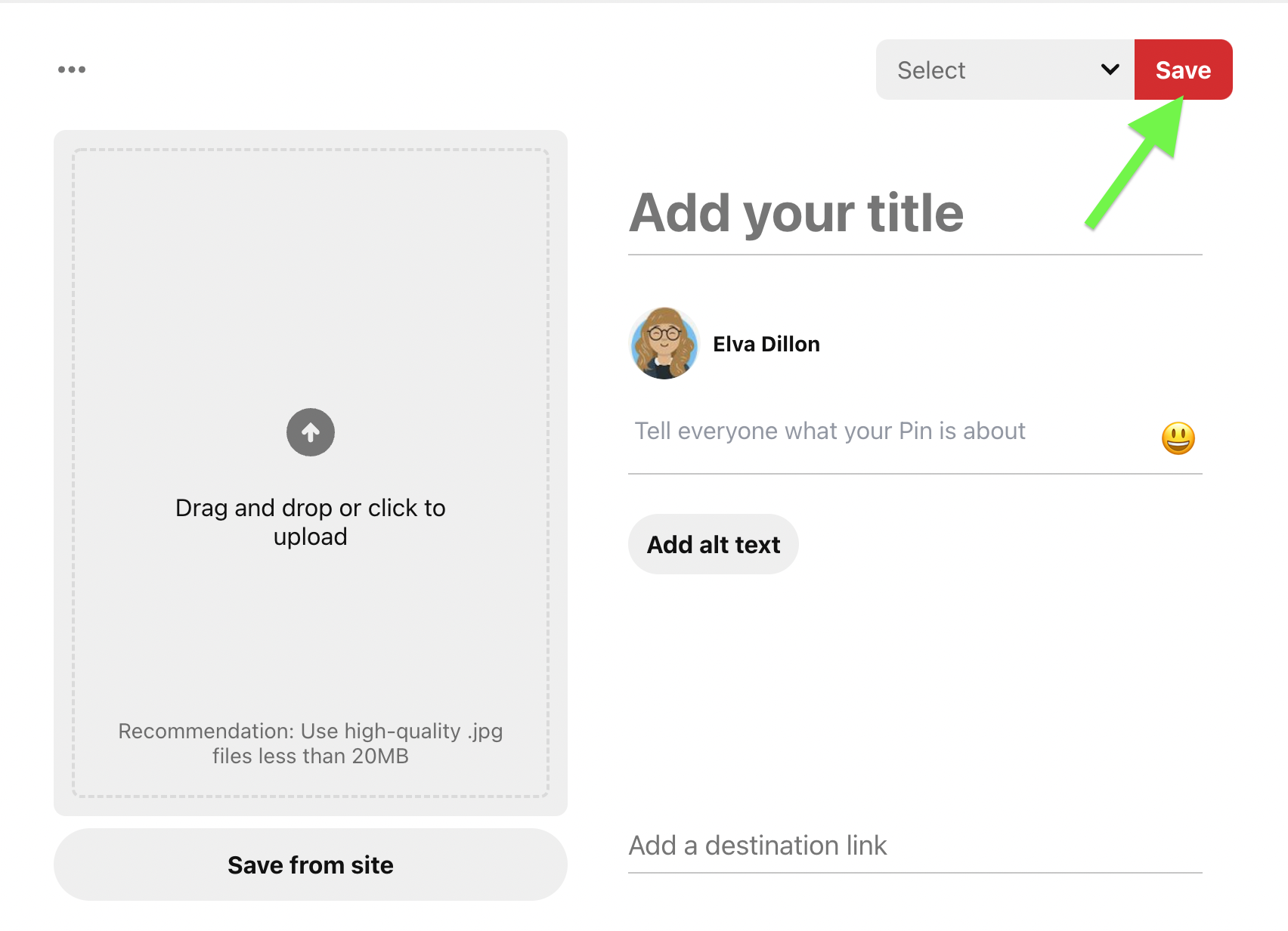 How to download Pins?
How to download Pins images?
Each user can download their own and others' Pins to view them offline anytime. At present, Pinterest officially only allows users to download online pictures, videos or other story Pins in the form of carousels cannot be downloaded directly.
The first step: Click the Pin that you want to download;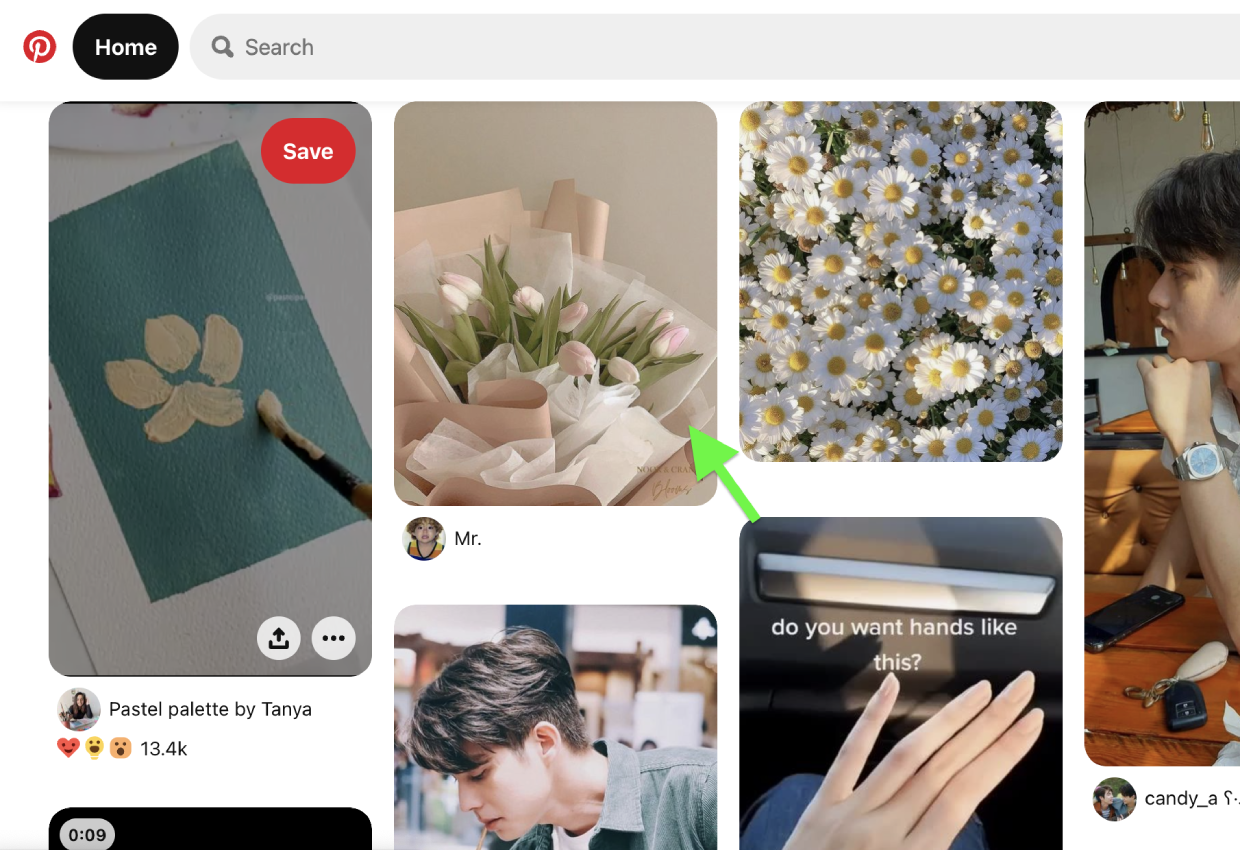 Step 2: Click the " ··· " icon next to the image;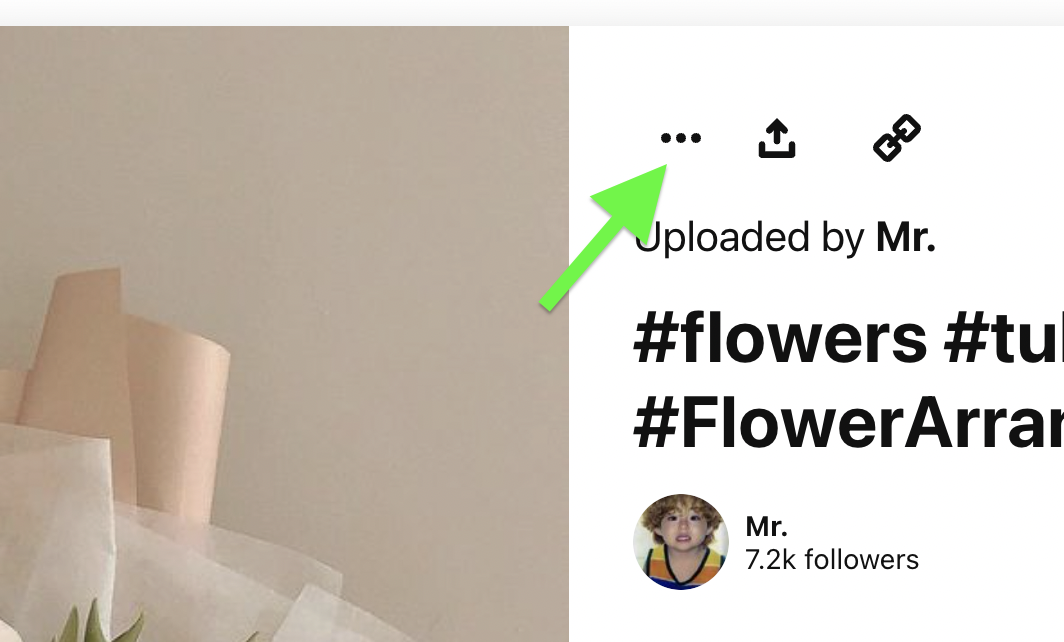 Step 3: Click Download image.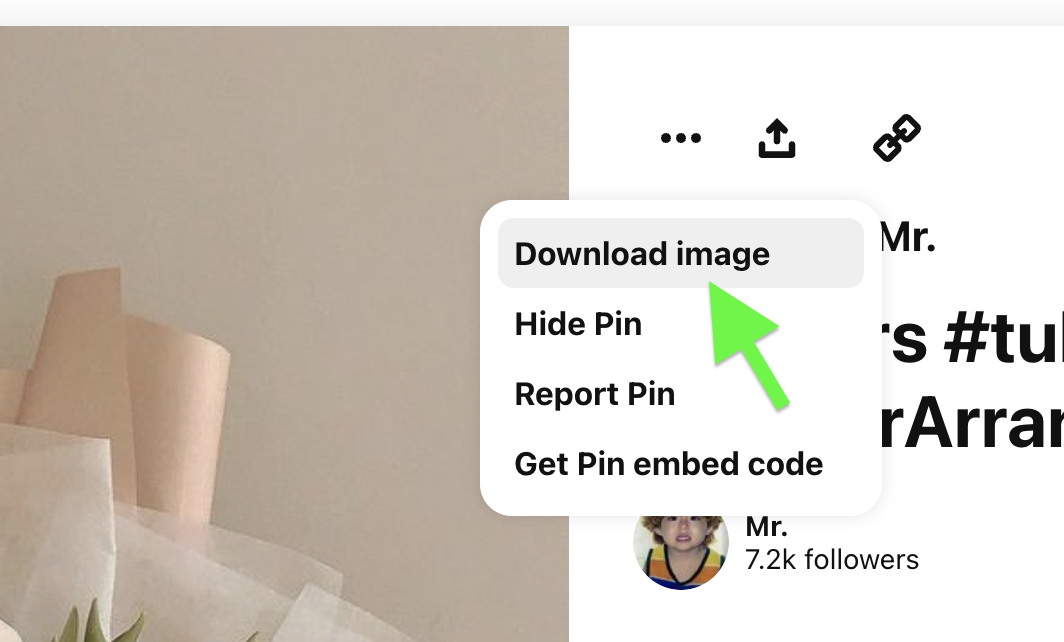 How to download Pins videos?
While Pinterest doesn't allow users to directly download Pins in video form, there are still plenty of viable ways to download your favorite Pinterest videos. Using a professional video downloader is the best option.
Pincase, as a downloader dedicated to Pinterest, can download Pins in various forms, including images, GIFs, videos, Story Pins.
How to use Pincase Online Downloader?
1. Open Pinterest;
2. Open the Pin video you want to download;
3. Click the link to open the Pin's web page and copy it;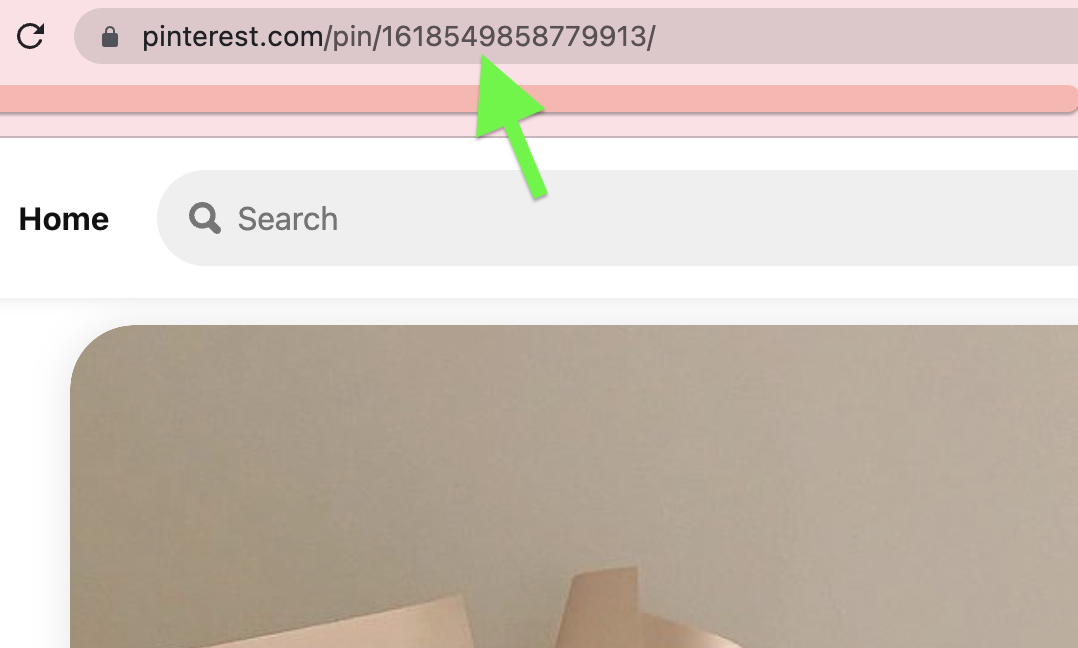 4. Open Pincase;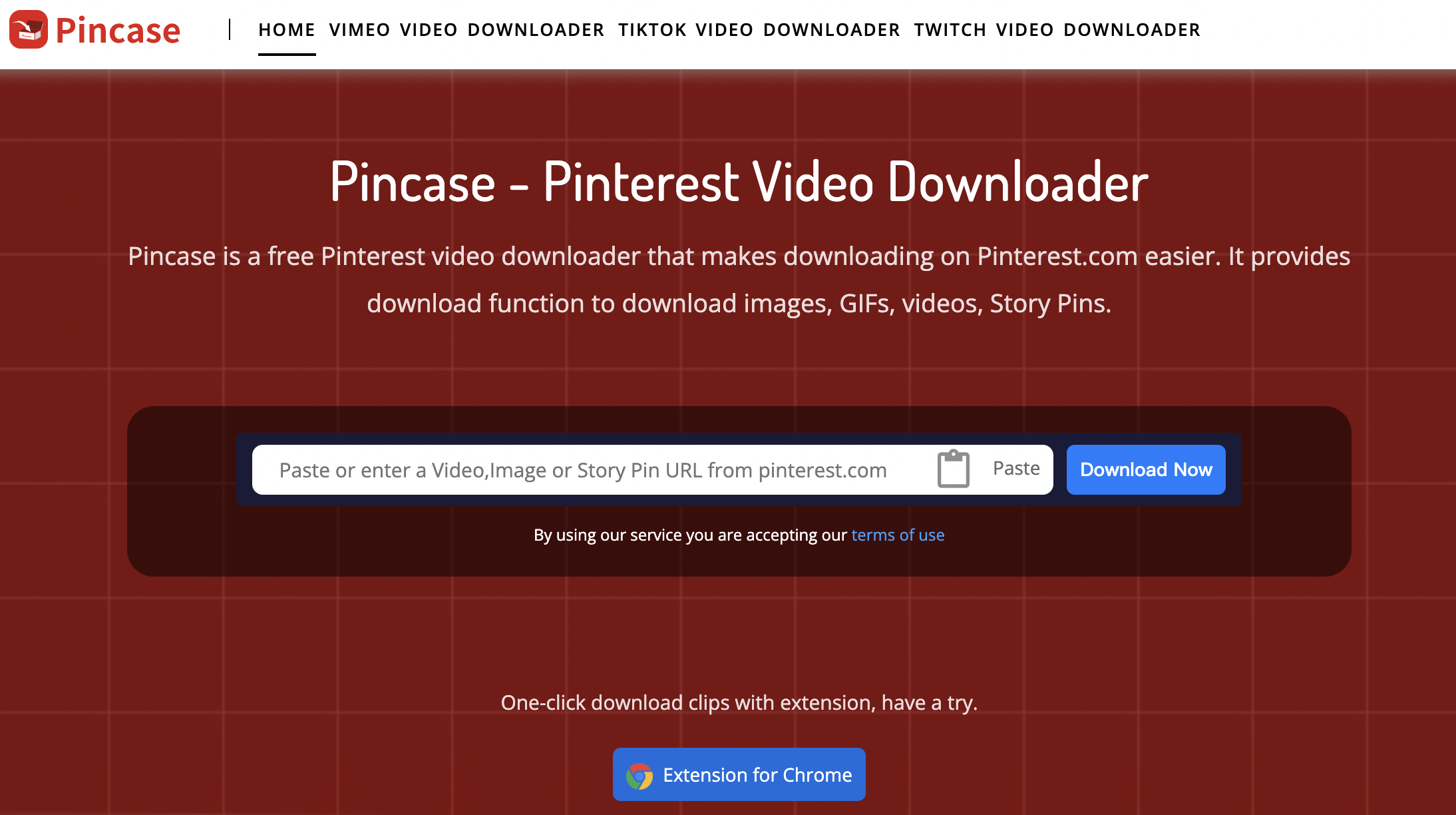 5. Paste the video link in the input box and click to download;

6. Select the video quality and then download is complete.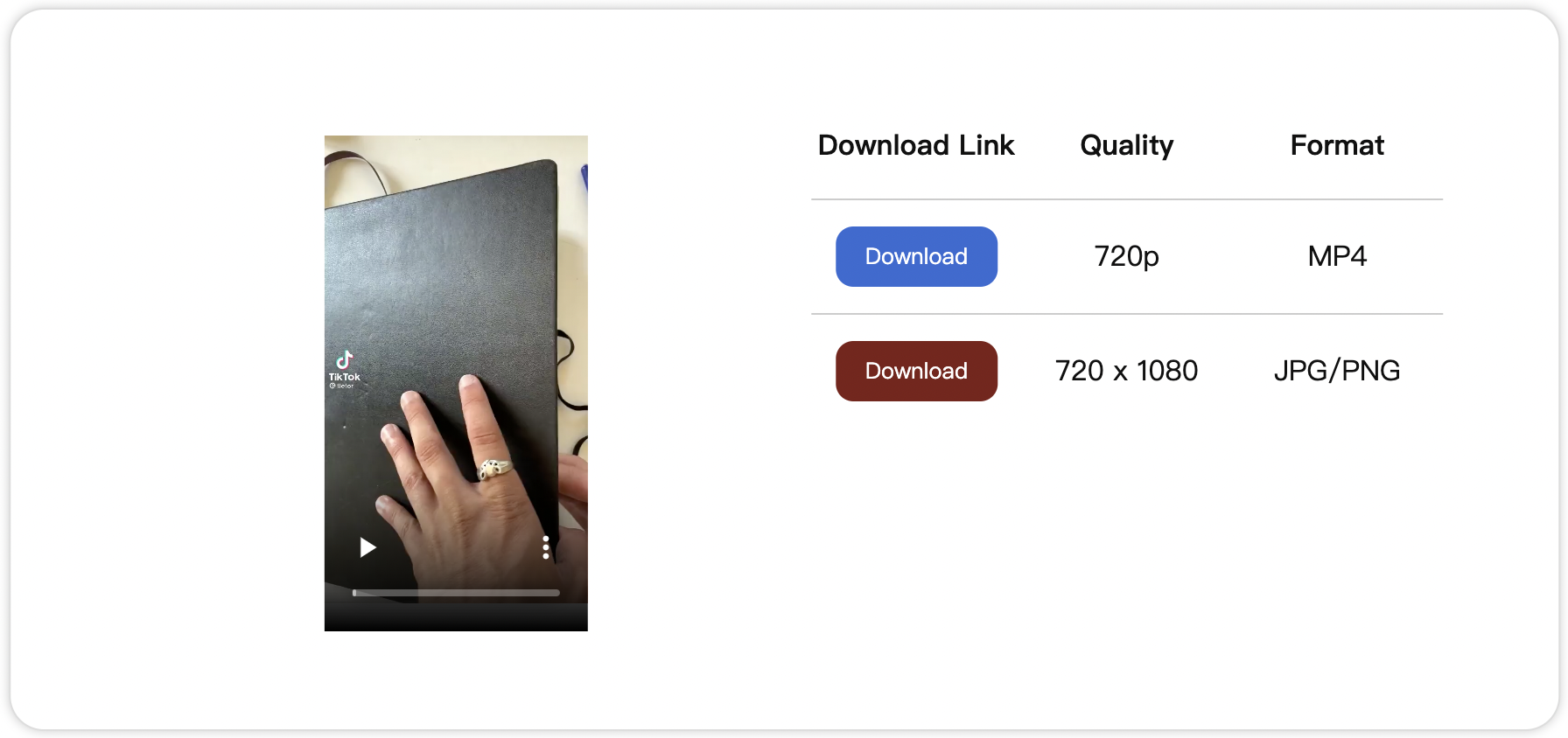 How to use the Pincase browser extension?
1. Open Pincase and click the extension button below the input box/open Google Web Store and search for "Pincase";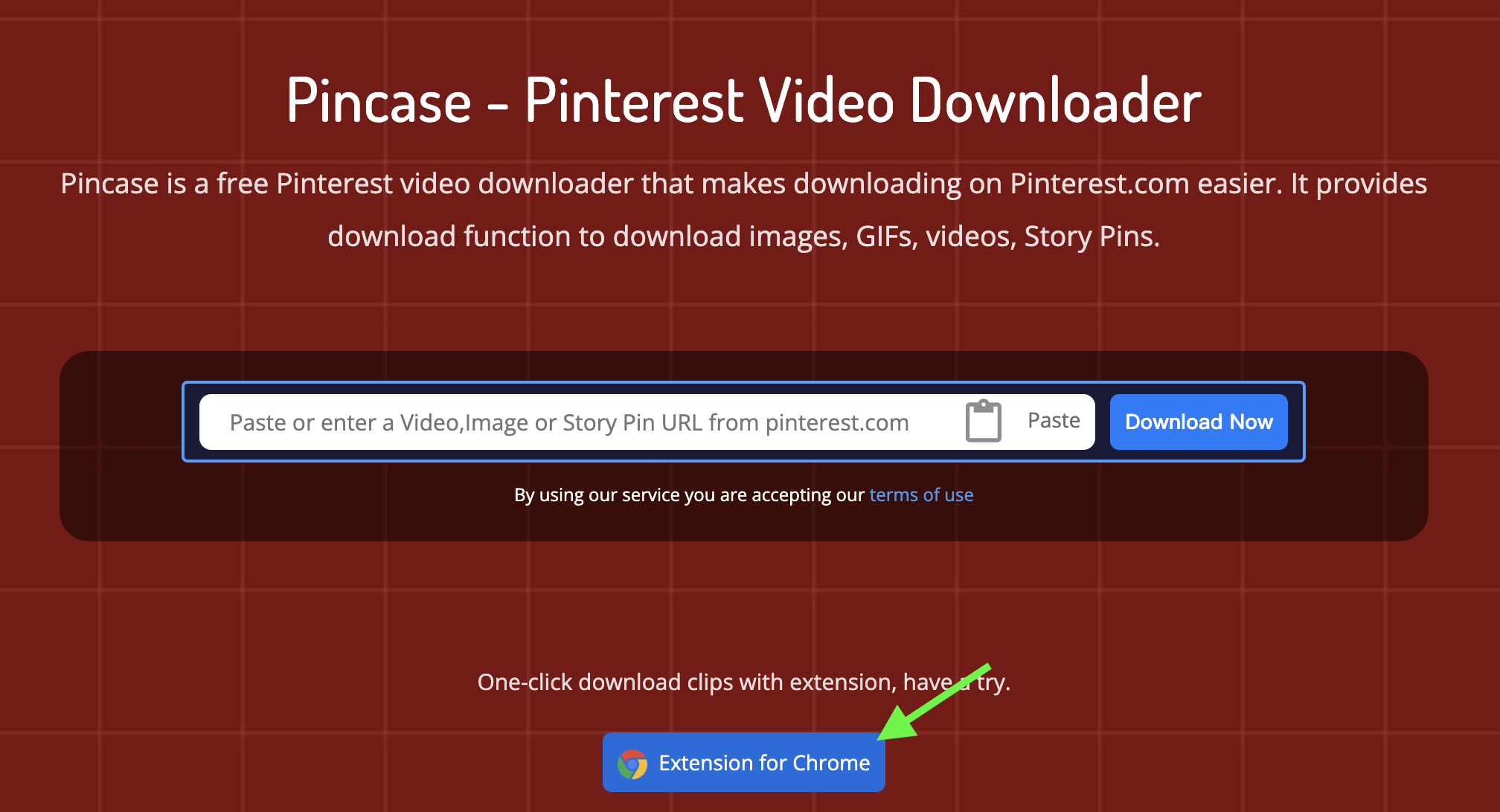 2. Install Pincase;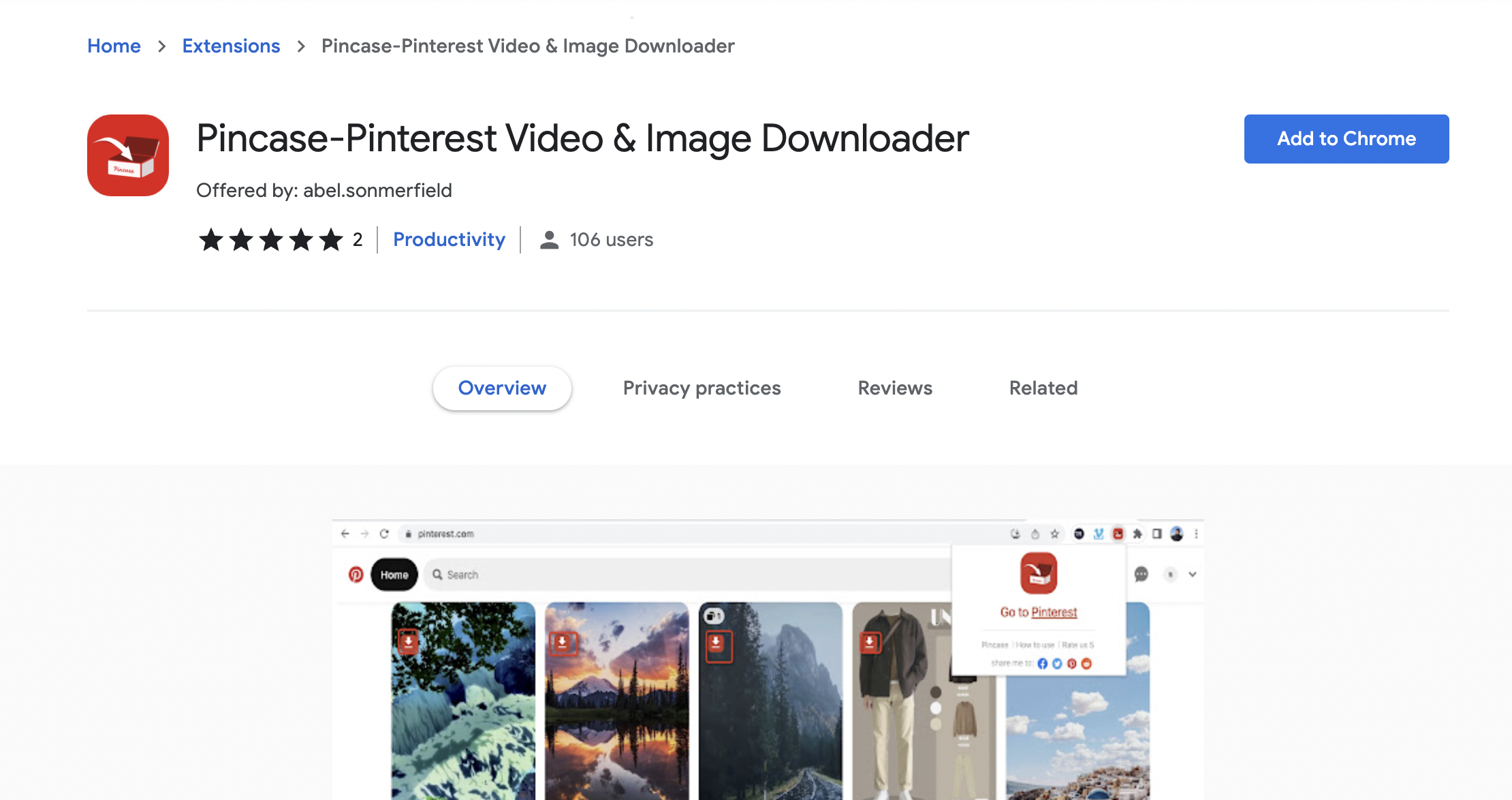 3. Go to Pinterest and see a download button on each Pin;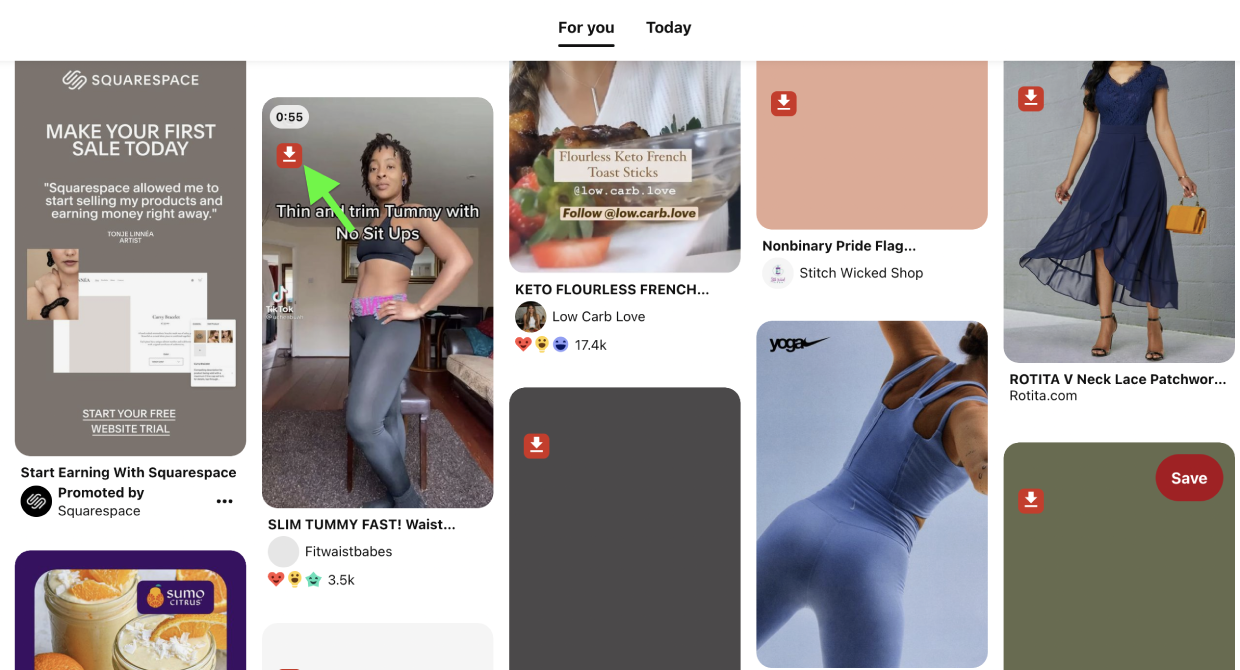 4. Click the download button and select the video quality.
How to use Pincase on mobile?
1. Open the browser on your phone and enter Pinterest;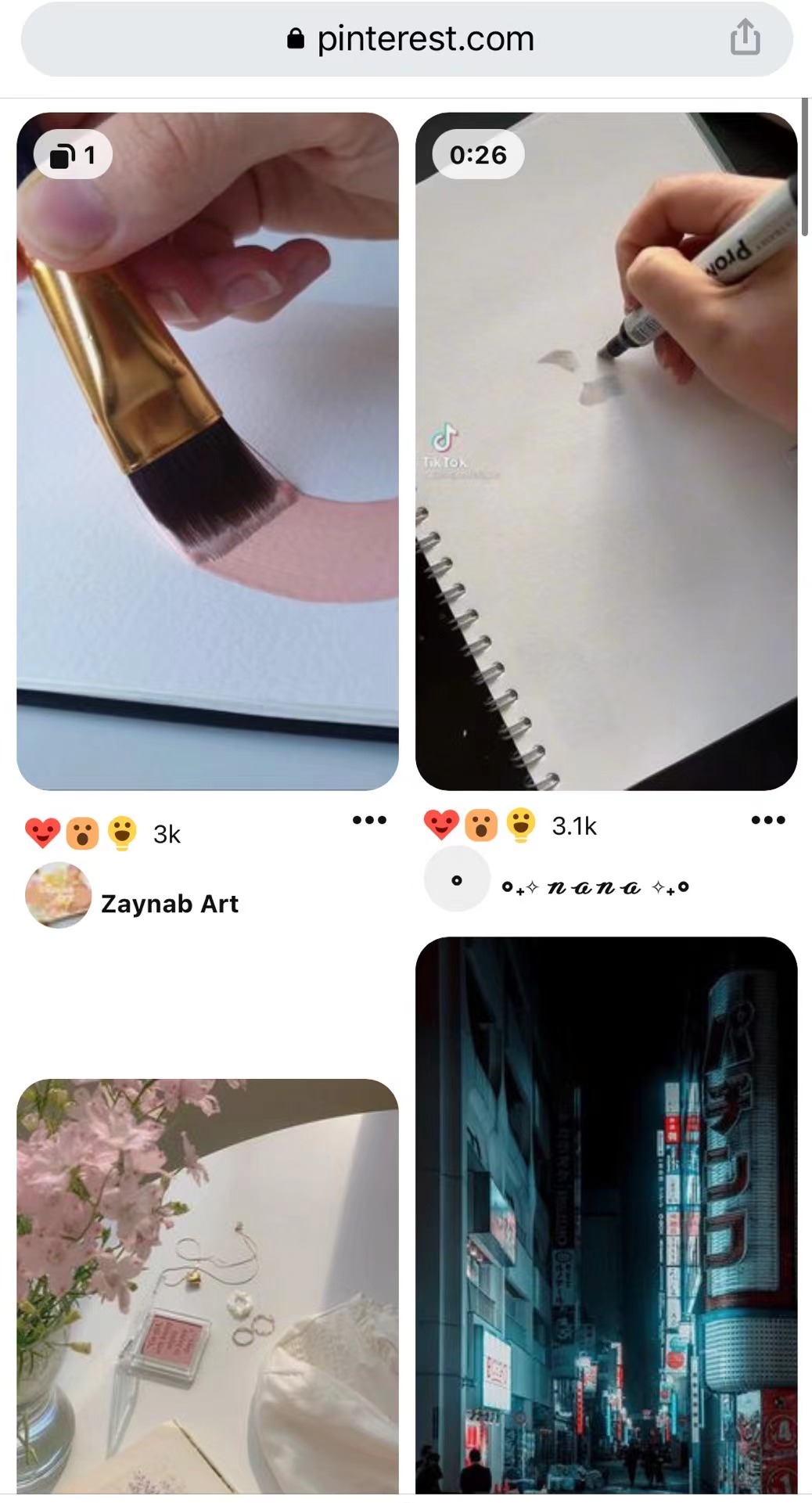 2. Select a video Pin and copy its link;

3. Search Pincase in the mobile browser;

4. Paste the link in the input box;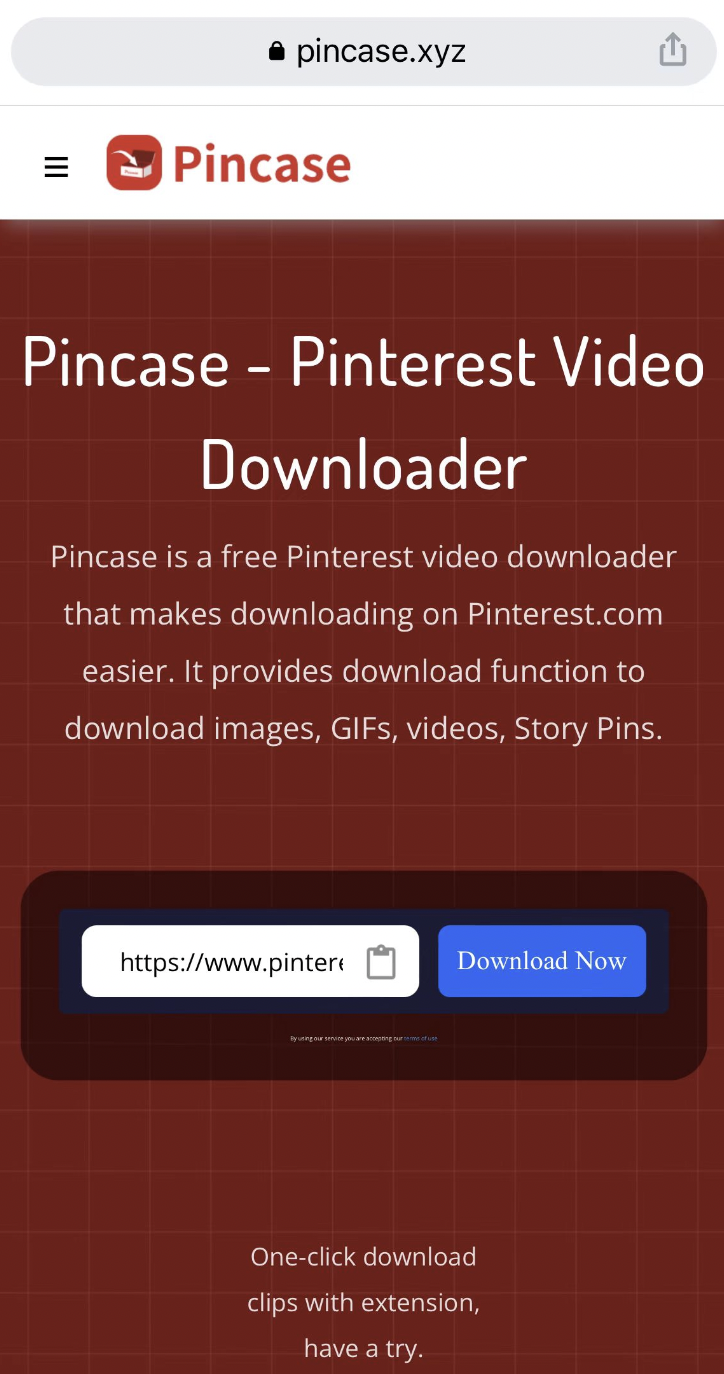 5. Click Download and choose video quality.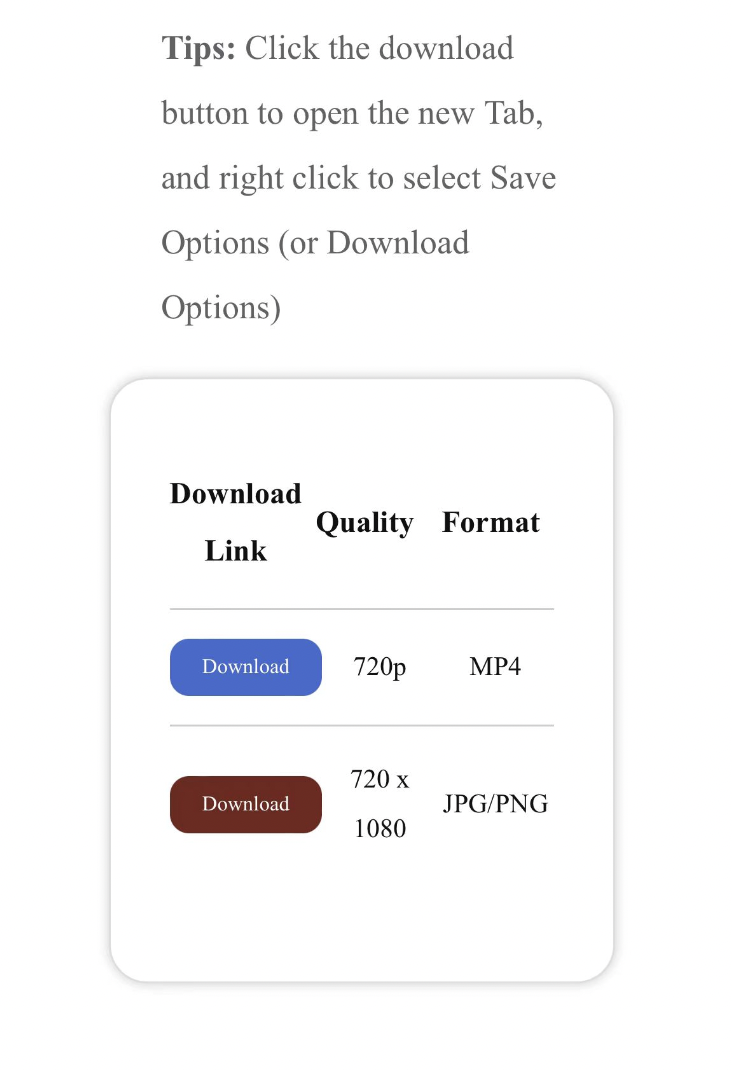 Why use the Pinterest downloader?
Pinterest Downloader can break the download limit and download Pinterest videos;
Safe and reliable, protect user privacy;
Free trial, unlimited downloads;
Lightweight online tool to save network space;
Applicable to a variety of network environments, computers, mobile phones and tablets are supported.
Conclusion
Here's how to download Pinterest pictures and videos. For Pinterest and other forms of Pins that cannot be downloaded directly, using the free downloader Pincase is the best option.
Download More High Quality Pinterest Videos Right Now
Get Started