How to Grow Your Business with Pinterest: 5 Tips You Must Know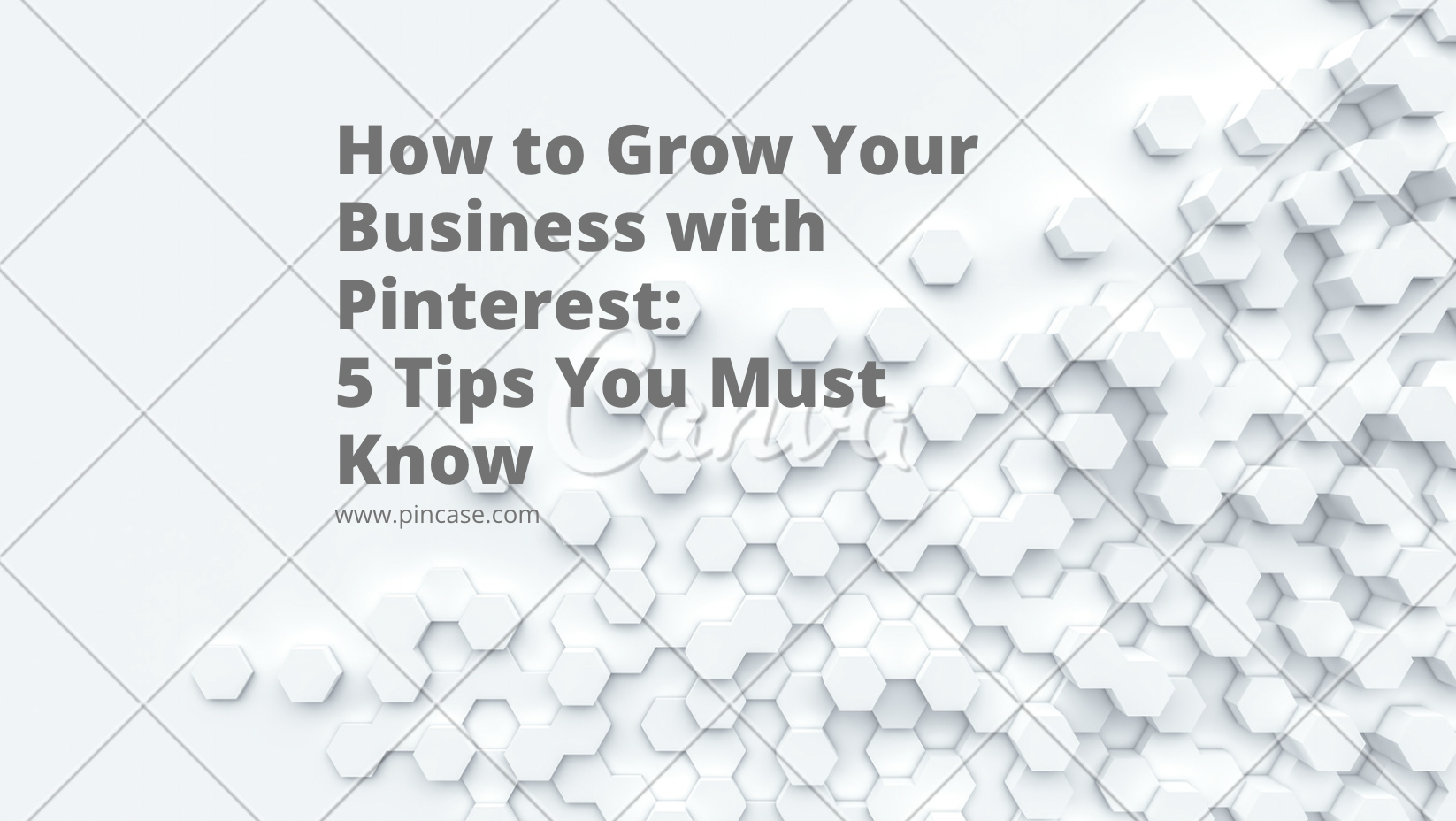 Pinterest is a social media platform with pictures and videos as the main display form, and it turns the content posted by users into "pushpins". Pushpins are not only ornamental, but many businesses use them to grow their businesses. Get more traffic by posting pins related to your own business.
Why choose Pinterest to grow your business?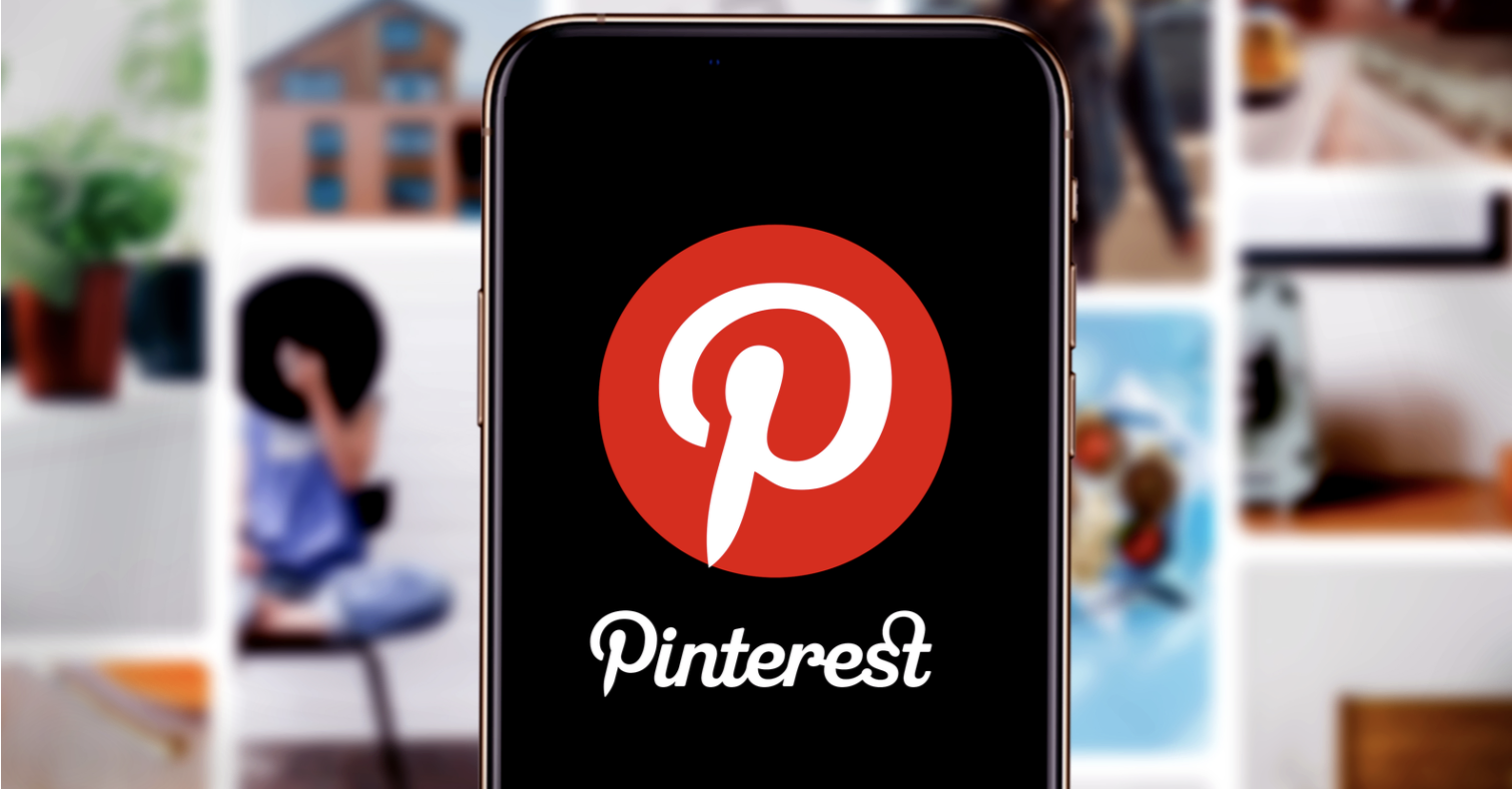 As of the fourth quarter of 2021, Pinterest had 431 million monthly active users worldwide. During that period, the visual bookmarking platform had 86 million MAU in the United States, compared to 346 million international monthly active users.

Data from Statista.
It can be seen that Pinterest has become an ideal business market for enterprises with high user volume and rich display forms.
Among this large user group, women are far more numerous than men, and they are used much more frequently.
Take a look at the audience analysis data officially provided by Pinterest:
60% of Pinterest households have children 5 or younger;
50% of millennials use Pinterest monthly;
66% of women aged 25-54 are registered on Pinterest;
40% of households have an annual income of more than 100,000;
Household income statistics reveal a lot of important information, and it shows that Pinterest attracts many groups of users with higher disposable incomes. This is reflected in other data from Pinterest for Business, which shows that "pinners" are more likely to spend (and spend more) on everything from food to luxury goods.
It can be seen that Pinterest has become an ideal business market for enterprises with high user volume and rich display forms.
How to Grow Your Business on Pinterest?
Pinterest is a business account specially set up for businesses. Although both types of accounts can view, save other people's pins, and publish their own pins, applying for a business account allows you to enjoy more rights.
Different from ordinary users, Pinterest business accounts can publish advertisements, view background data through the Pinterest business center, and observe the number of views of their pins.
How to register your business account?
Step 1: Open the Pinterest website and click the "register" button in the upper right corner;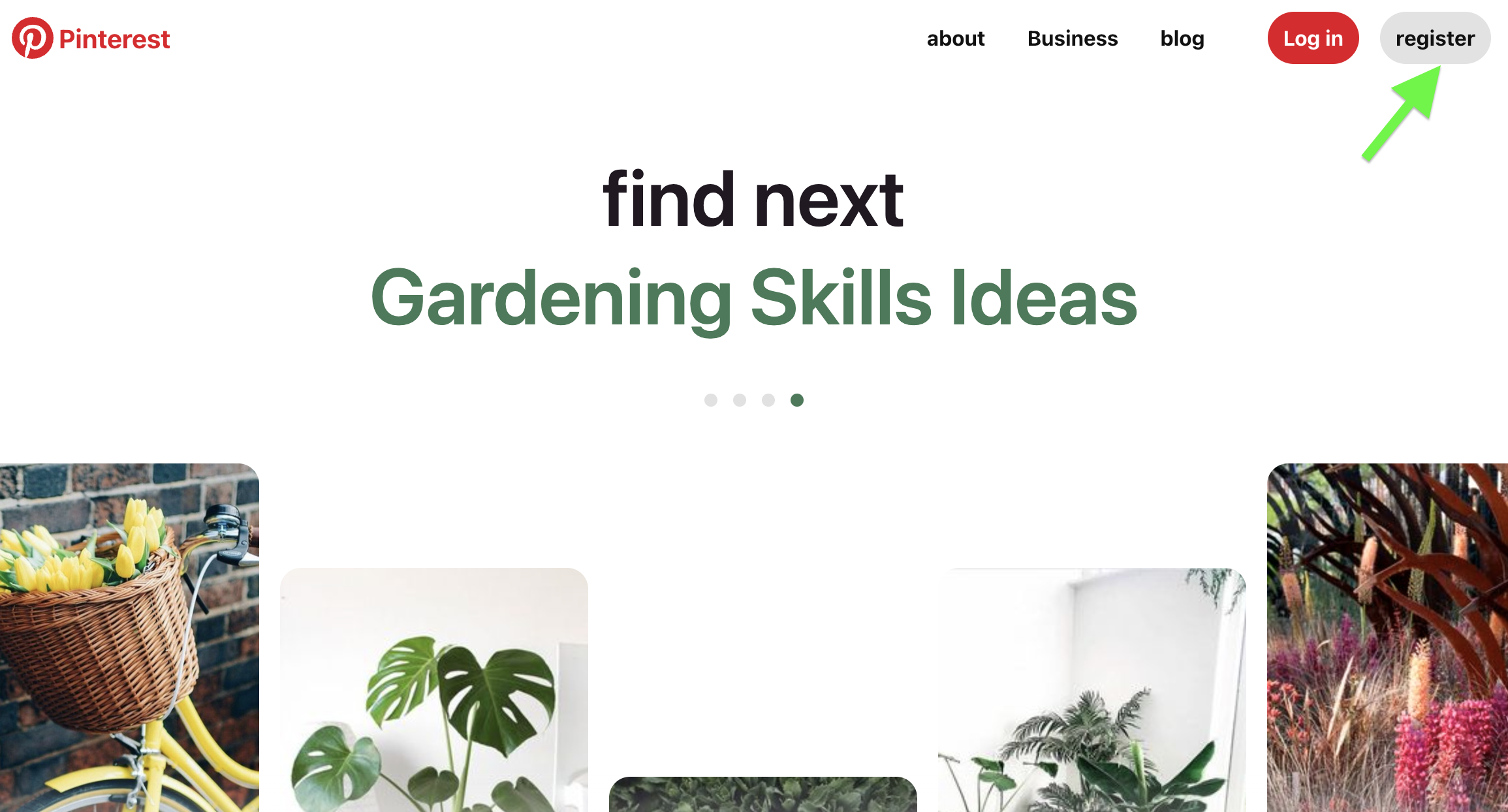 Step 2: Click "Start here" at the bottom of the pop-up window;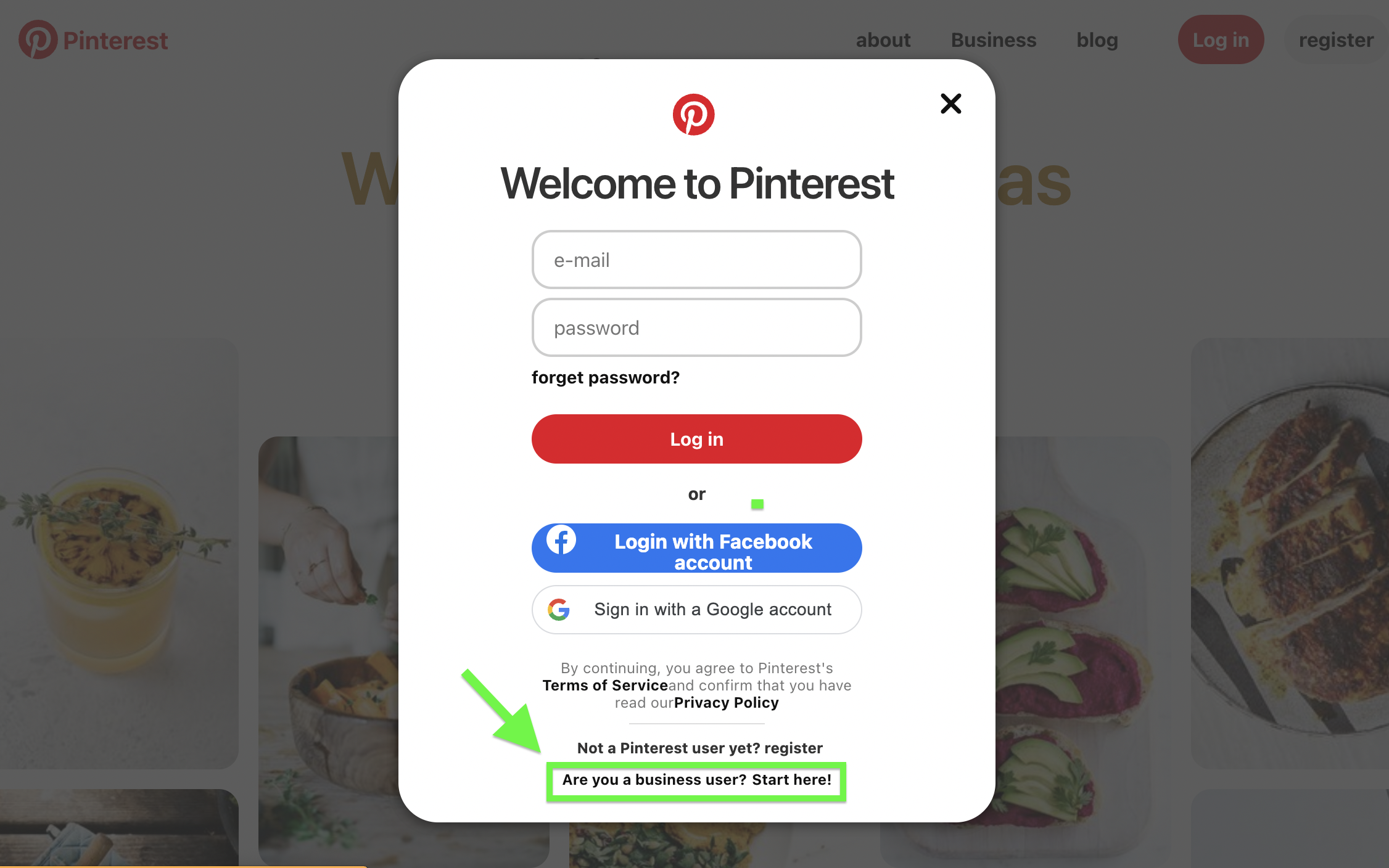 Step 3: Enter your business email, password and age to enter the next step;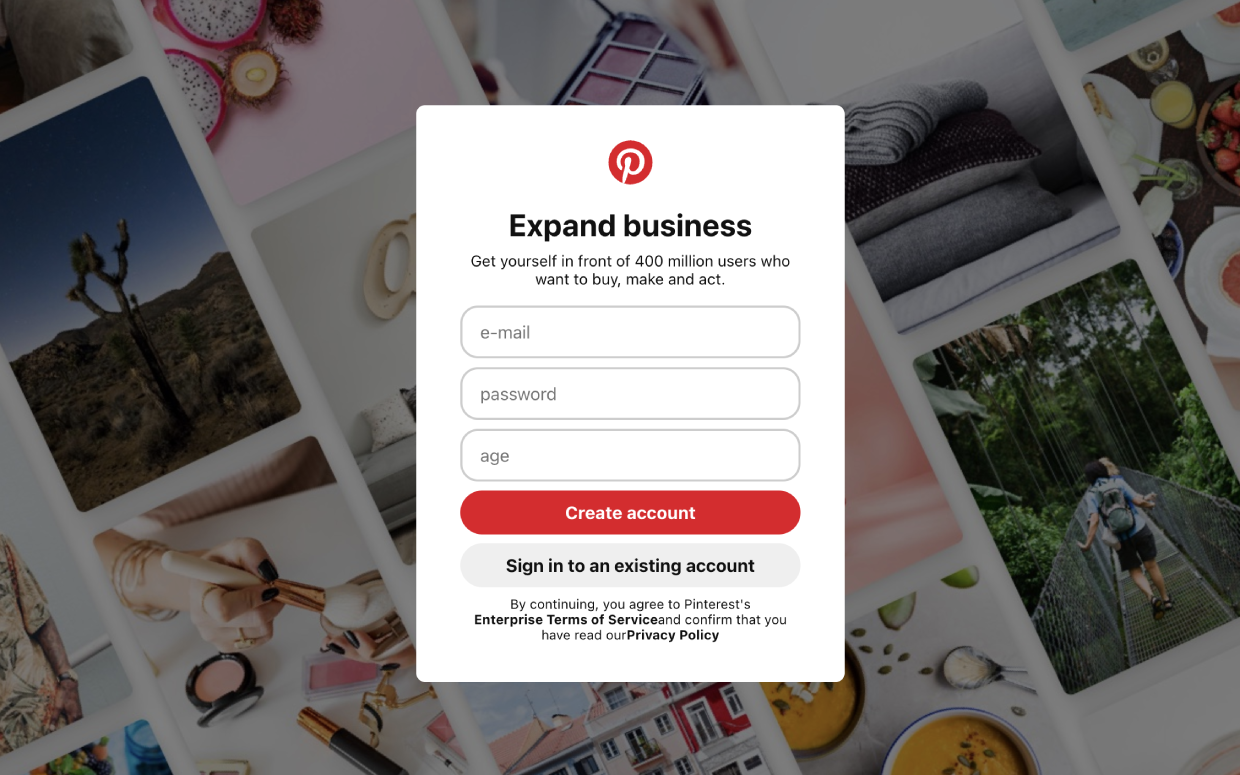 Step 4: You need to fill in more detailed corporate information, such as your corporate website, your goals, etc.
Step 5: Publish the first business pin.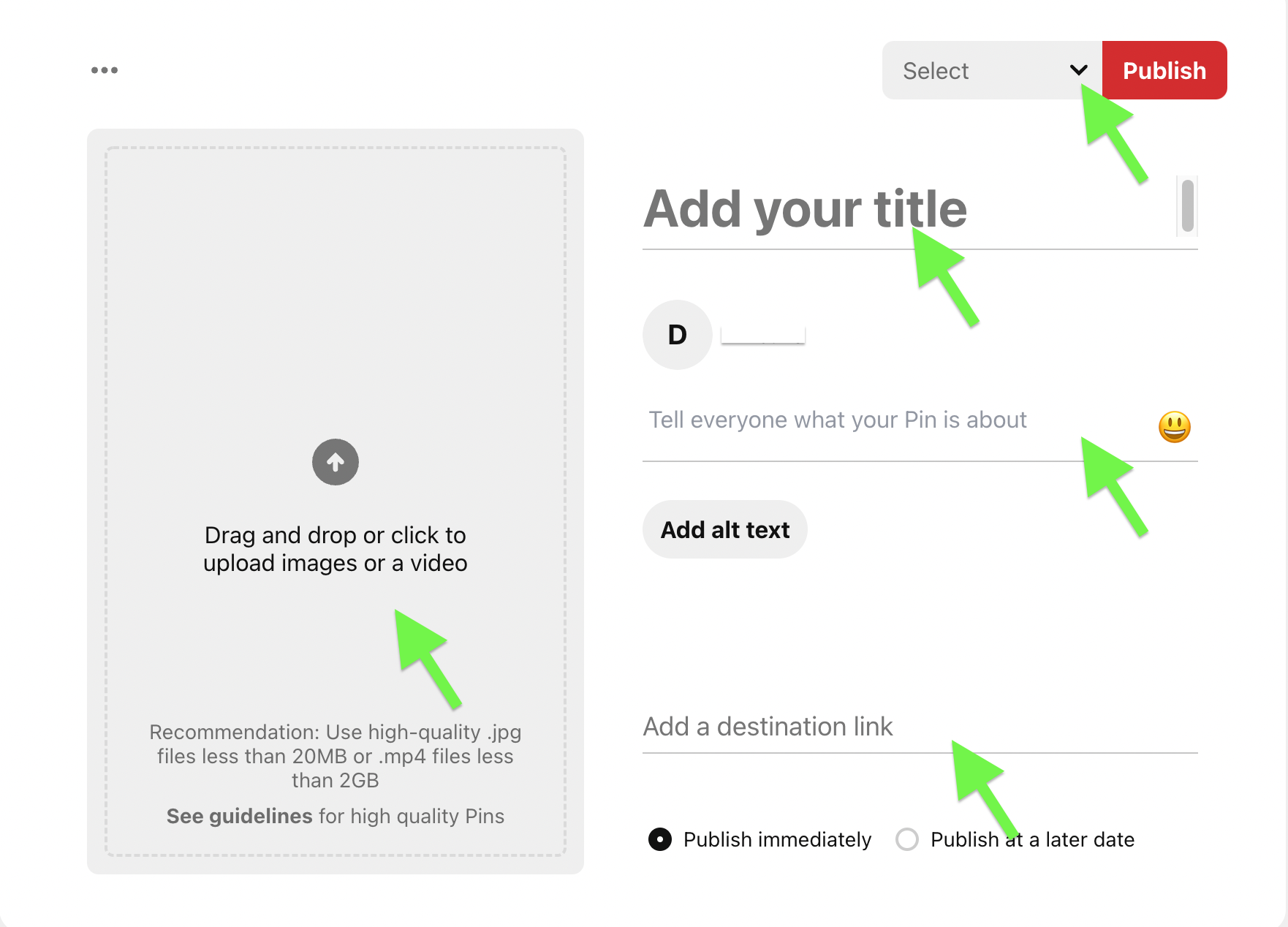 5 Strategies to Boost Your Business on Pinterest
Strategy 1: Clarify your development goals
No matter what platform you're on, you need to plan ahead. Start by determining what you want on Pinterest: increasing your brand exposure or product sales, passing on a strong brand reputation, monitoring your competitors' marketing strategies, and more.
You will work along your goals, how to increase the number of views of the published content, how to increase the number of fans, how to improve the click conversion rate and so on will be the variables you need to consider and optimize. Everything is answered in practice.
Strategy 2 : Optimizing your Business Pinterest profile
Pinterest's sign-up process is short and simple, but you also need to take it seriously. Your account information will go directly to your customers, and when they view your account information, they should be able to clearly understand what your brand is and what kind of content they can expect from you.
You need to optimize the following information:
Portrait: As a business account, you'd better set the Pinterest avatar as your brand logo. A high-quality brand logo will help attract potential customers and deepen their impression of your brand;
Business Basic Information: Please describe your business, your website URL, and your email address in detail. Adding credibility and authority is necessary to make a good impression on users.
Set up featured boards: Categorize the content of the modules you want to publish and highlight them as "featured boards" to let people know what you have to offer.
Consistent style: Please keep the content you publish consistent with your brand style.
Strategy 3: Publish high-quality content
The eternal law of the Internet: Content is king. Although Pinterest is mainly based on pictures and videos, as a business, we still cannot ignore the importance of content.
Optimize your content by mastering the following:
Different from Google and Bing, Pinterest is a search engine with images or videos as its main display form. Users gain valuable information by searching for what they want to see in the search box above Pinterest. Keyword research that is closely related to search engines is essential.
Imagine keywords based on the characteristics of your business and enter them into the Pinterest search box to see related keywords with high search volume. Incorporate them into your pins for more exposure.
High Quality Images & Videos
Pinterest's search results are presented in the form of pictures or videos. If keywords determine the exposure of your pins, then the quality of the pictures or videos determines the click-through rate of the pins.
You can complete your creations on many photo editing sites, Canva may be a good choice.
Finally, make good use of vertical images. Now is the age of the mobile web, and data shows that 82% of users browse Pinterest on a mobile device. Pictures are recommended to be taken with an aspect ratio of 2:3 to maintain the resolution and structure of the original image.
Topics that match audience preferences
Educational, informative, and creative content are the topics that the vast majority of Pinners prefer, and they use Pinterest for knowledge and inspiration. Pay attention to this key point to get more clicks on your pins.
Flexible use of carousel Pins
Brands' favorite marketing pins aren't limited to a single image or video, but a carousel of pins. Carousel pins allow users to post multiple pictures or videos to enrich text content.
Strategy 4: Regularly update content
Getting attention on Pinterest is not easy, and you need to put in enough time and effort to reap the rewards.
Once you sign up for a Pinterest business account, you need to be prepared for long-term updates. Experts recommend updating your promotion 5-10 times a week for better results.
Strategy 5: Always pay attention to data and trend changes
Each business account has its own Business Hub, where you can view your account's Performance over time, Top Boards, Top Pins, and Pinterest Trend.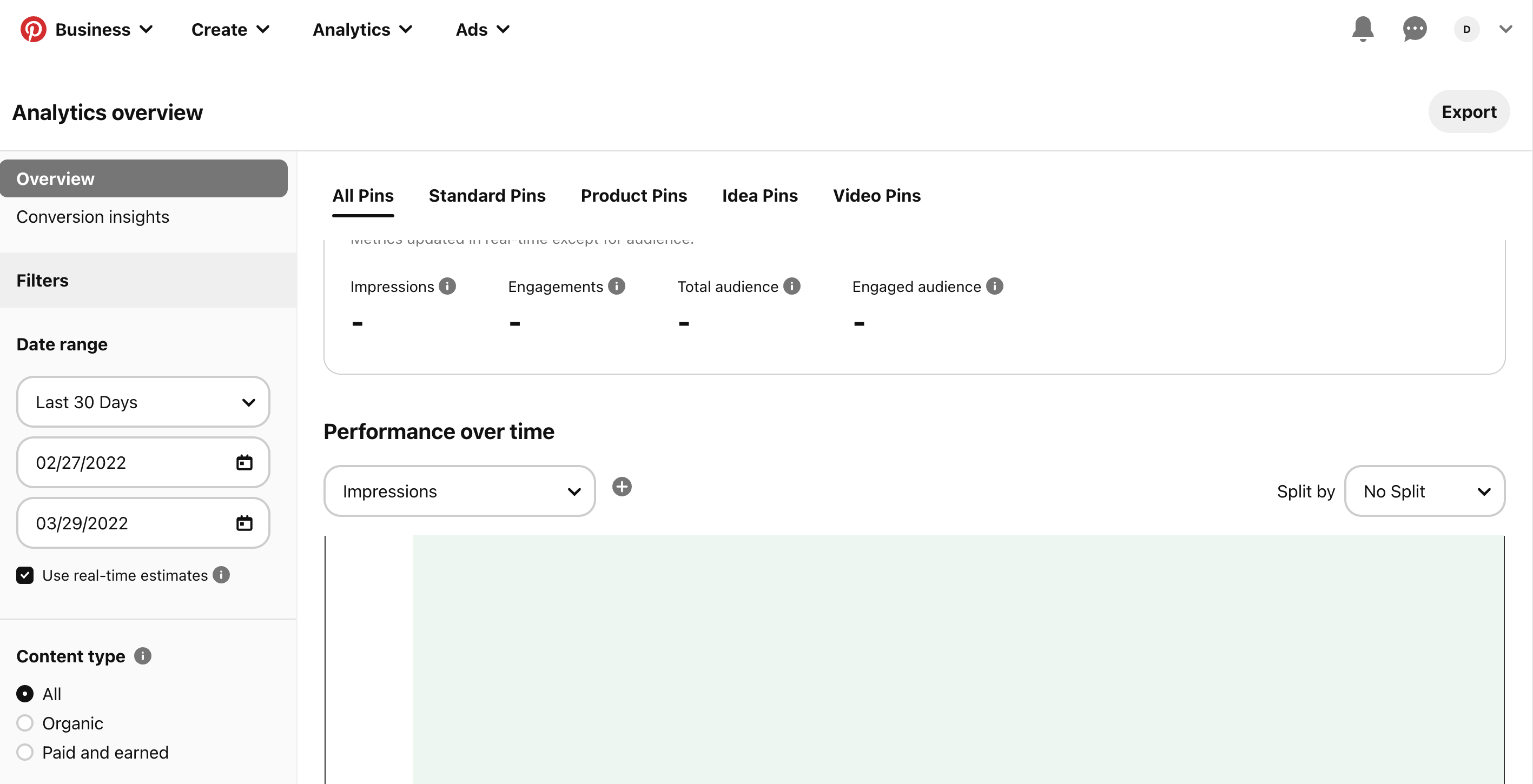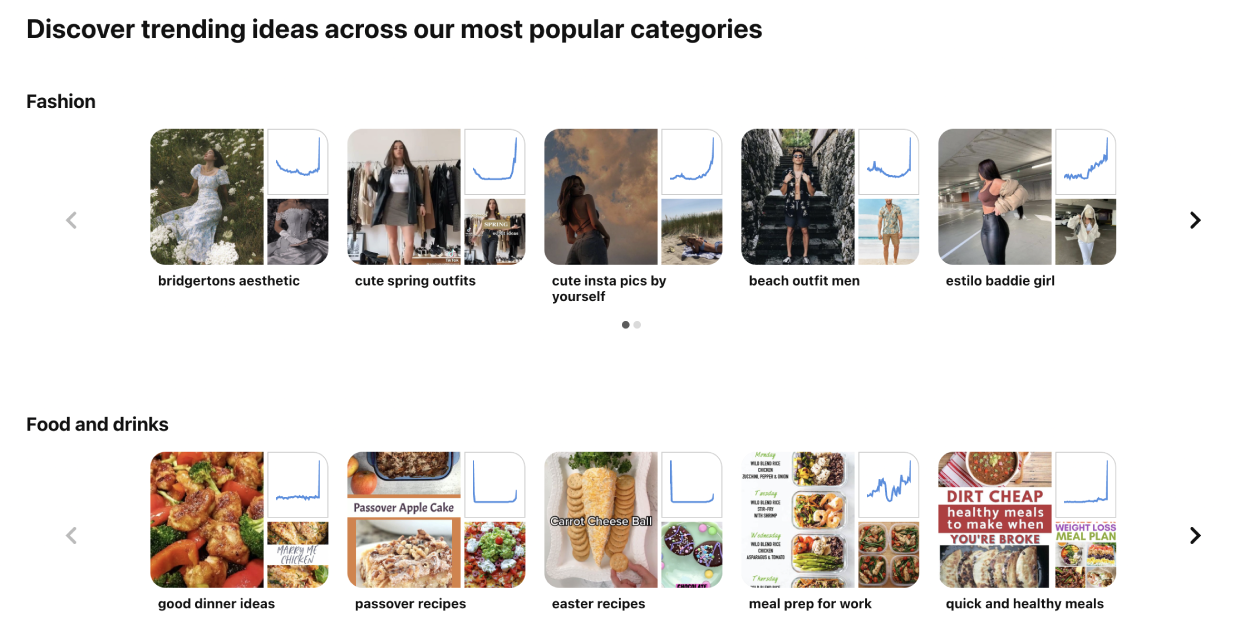 Is there a downloader capable of downloading pushpins?
If you, as a normal user, want to save other people's videos or carousel pins, you can use Pincase Downloader to download for free:
Open Pinterest on your phone or computer;
Click on a video pin or carousel pin;
Copy the link of this pin;
Open the Pincase downloader and paste the link in the input box;
Click Download, select the video quality to complete the download.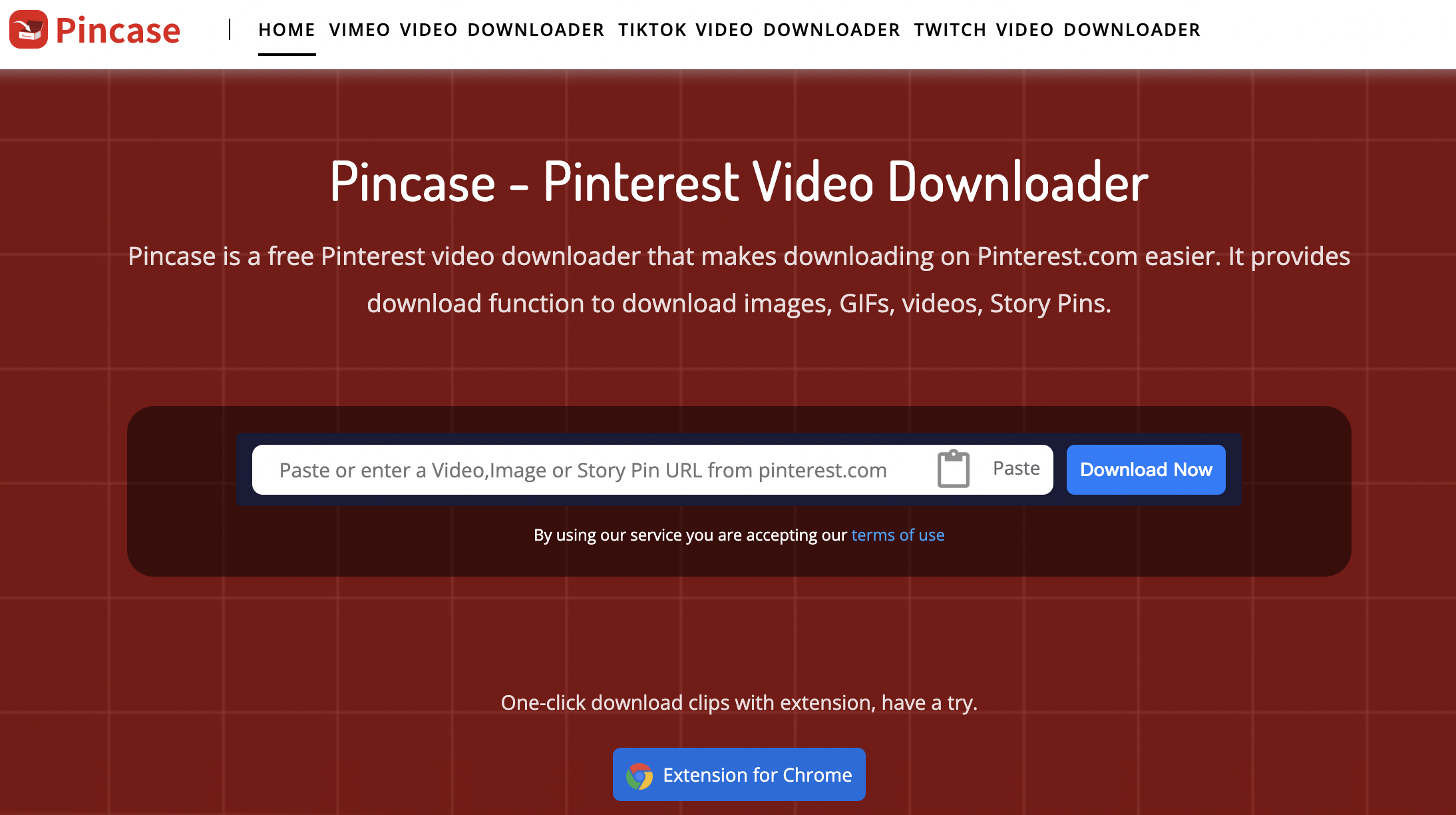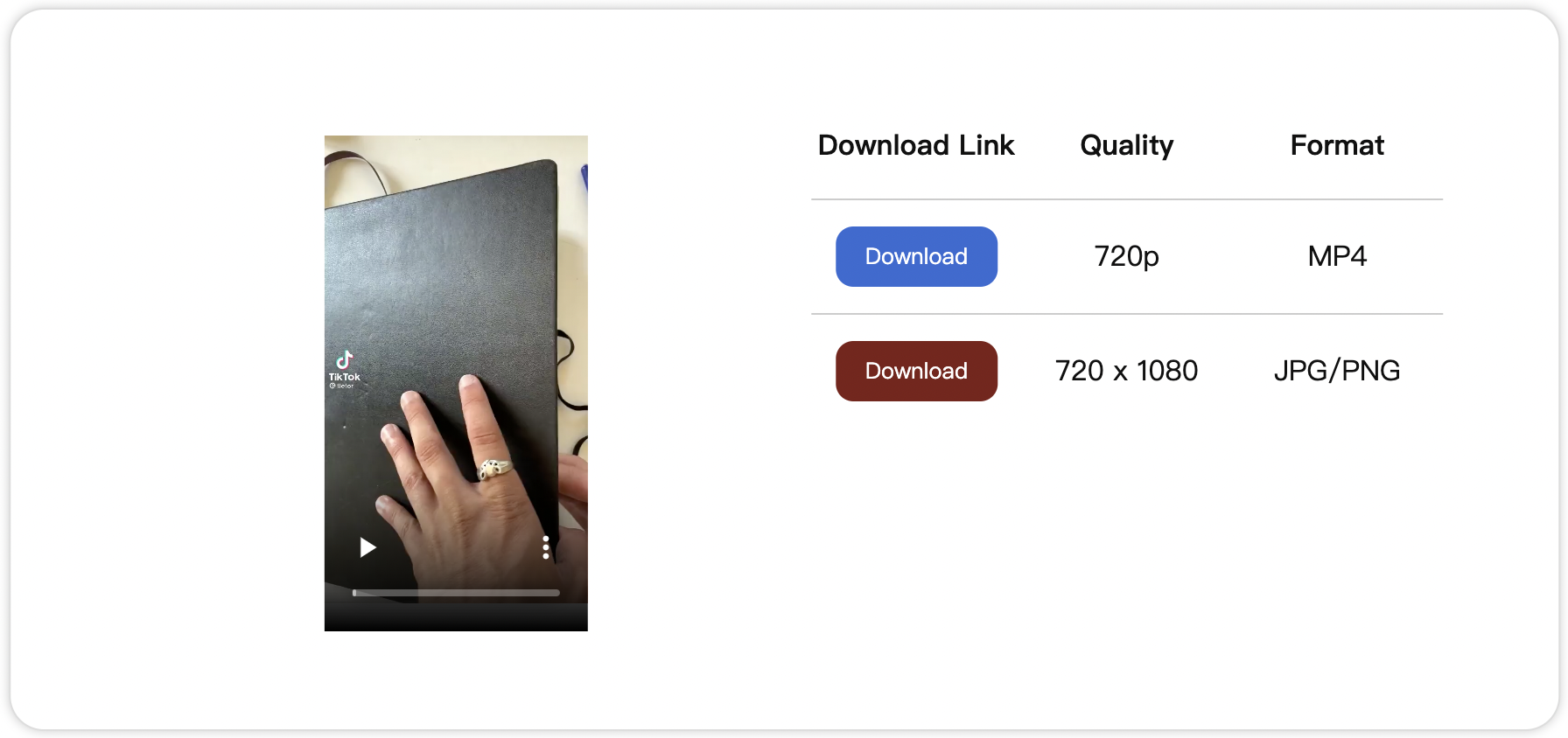 Conclusion